New A560 Port/Block CNC video. See both CNC porting and CNC engine block blueprinting and machining on the same machine.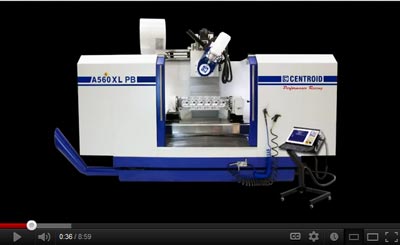 Click here to see the video. With the A560 you are now able to CNC both cylinder heads and blocks on the same machine! Our revolutionary no time port/block swap with no indicating necessary between machining heads or blocks makes it all possible.
And don't forget you can always visit our HQ in Central PA for a personal
CNC porting and CNC Engine Block blueprinting demonstration.
CNC Engine Rebuilding, Porting, and Blueprinting Machine Tools
CENTROID designs and manufactures 5-axis CNC machining centers designed for cylinder head porting, and 4-axis machine tools for engine block machining and rebuilding. Race shops and engine rebuilders around the world have discovered the CENTROID Advantage: complete turn-key machine packages that reliably produce the most powerful race-winning engines and cylinder heads on the market.

2012' PRI CENTROID booth slideshow. (click for full size images)

click here to see the PRI 2012' Video.
____________________________________________________________________________________________________________________________
As seen in: